Who is Don Wilson..?
Recently a movie producer in Dubai (UAE) asked Don's agent, Ray Cavaleri, (Left) who Don Wilson was.... and he replied;
--------------------
Don "The Dragon" Wilson has starred in 12 films produced by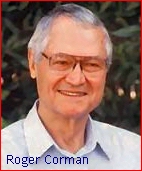 Roger Corman, a producer famous for "never losing a dime". Corman additionally bought the rights to release 2 other films produced by other companies. Last year, he offered Don the starring role in "Bloodfist 2050",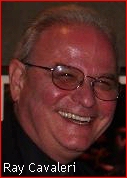 a franchise of 8 successful sequels. Why would a producer with his reputation continue to work with the Dragon? Because each of the films made a resounding profit! Don's first film, "Bloodfist" was listed, at that time, by Variety as one of the top 100 independent films of all time. MGM released it on domestic home video and sold well over 50,000 units on its initial release.
After having starred in 4 HBO World Premieres for four different producers, the Dragon's picture was in Time magazine as one of the top 4 direct to video stars in the world. Entertainment weekly did a story on the Dragon because he had successfully released 5 films on domestic home video in 13 months, something that was unheard of (who could release 5 films in a year and have them all be successful?).
Don starred in 6 films for PM Entertainment, an action powerhouse in the 1990s. Ashok Amritraj (Hyde Park Entertainment) and Andrew Stevens (Franchise Films and now has Andrew Stevens Productions) starred Don in another 6 features. Currently, Don is in development on "The Debt Collectors" for his 4th film with Gorilla pictures. It is not the "industry norm" for an actor to work repeatedly with the same producers...unless those producers are making a tremendous profit.
Don is the only martial arts action star to be listed in the Guiness Book of World Records for his athletic accomplishments. In the 2006 issue he is credited as being the only kickboxer in history to have won 11 World Titles. No other action star in film history has fought on PPV, ESPN, NBC, Canal Plus, etc. at venues such as Madison Square Garden, Caesers Palace, The MGM Grand, Tokyo, Hong Kong, Bangkok, Berlin, Rome, Milan, Sweden, London, etc. and been considered by many experts as "the greatest kickboxer of all time".
Because of this world-wide appeal Don, like his good friends, Chuck Norris, and Arnold Schwarzeneggar, had millions of fans all over the world before he said his first line of dialogue on film. These loyal fans continued to support Chuck Norris throughout Walker Texas Rangers 8 year run on CBS. The Dragon's fans have already given their support to the 26 independent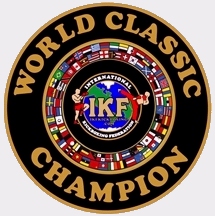 films already in release and since 50% of The Last Sentinel has already been recouped pre-completion, it is headed for major profits.
"We have the real deal with the Dragon". While Bruce Lee did not compete, he had a reputation for training with the best, and they all praised his abilities. Don and Chuck are not the premier "thespians" of their day, but, they are and were the actual best martial artists of their times. That is why Bruce Lee chose to fight Chuck in the first film he personally produced. While Don and Chuck were both hampered in their careers due to a lack of proper funding they rose to the top of their respective areas of entertainment. All this without "studio" backing.
--------------------
See Don "The Dragon" Wilson at this